Here are some shots from Halloween and my military costume; I was going for a 1940s kind of looks. The finger wave thing didn't work out, I had to curl it in a mad hurry while the cab was waiting outside. Oh, well.
I went to West Hollywood with some friends. If you are from LA, you know all about the craziness that is carnaval. Lots of fun, lots of crazy, lots of hot tranny messes. It was nuts!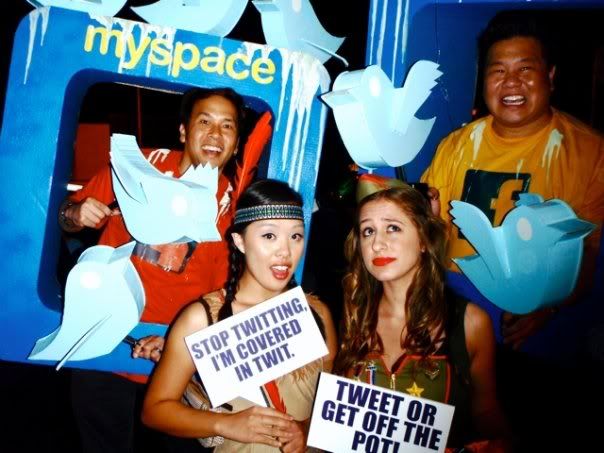 Still not exactly sure what this Twitter thing was all about, but it was fun taking pictures with them
My roommate (ringmaster/"Britney"), her friend, & me
Me & a really good friend from high school. She was supposed to be Tiger Lily, but everyone was yelling "Pocahontas, Pocahontas, come take a picture with us!!" She was a hit. (She also took all these pictures!)
Foster farms...?
He was "Gone with the Wind"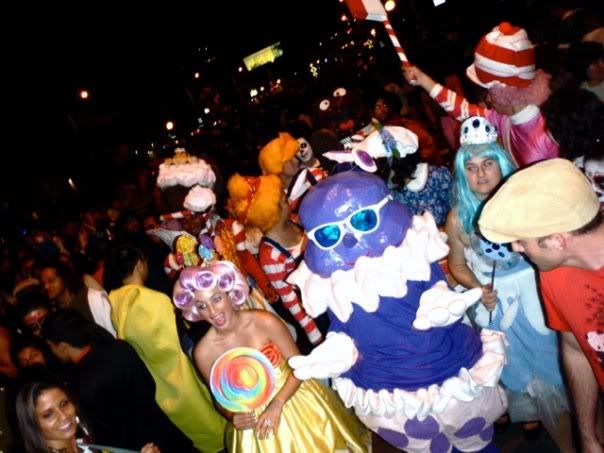 Candyland!!!!!!! They were amazing.
Sweeteners! They were so cute.
What did you guys do??