I have a few fairly distinct passions in life, and architecture is definitely one of them. I have always been very interested in structure, design, interior styling, and furniture. I also believe that architecture is very strongly related to fashion: all art forms find inspiration in one another, in addition to drawing from nature, science, and technology.
So, I present you with one of my favorite buildings, Case Study House #22 (the Stahl House) by Pierre Koenig. (Expect this post to be the first of many!)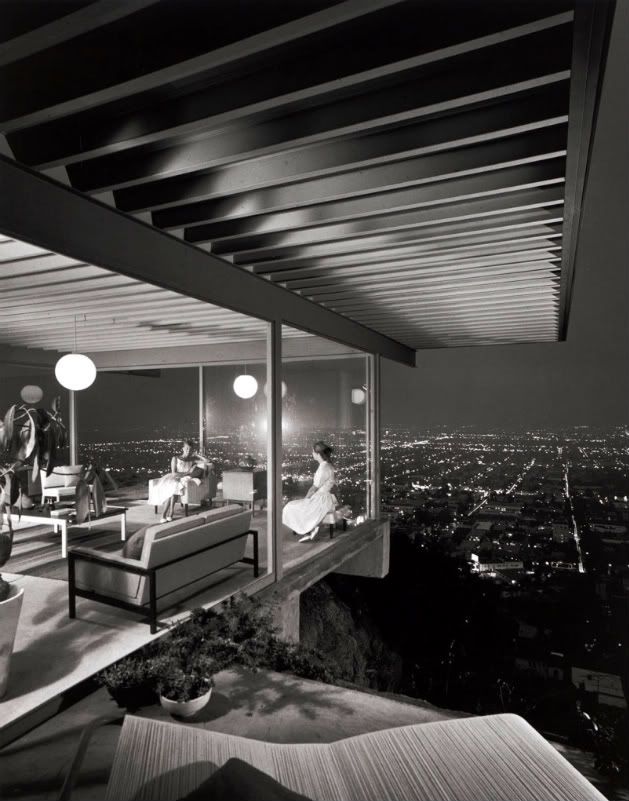 Built as a part of the Case Study series in 1959 in the Hollywood Hills, this house is as iconic as the Shulman shot of it above. It has been featured in movies and editorials (including
Lindsay Lohan for Fornarina
) over the years and remains a wonderful representation of modern architecture in Southern California.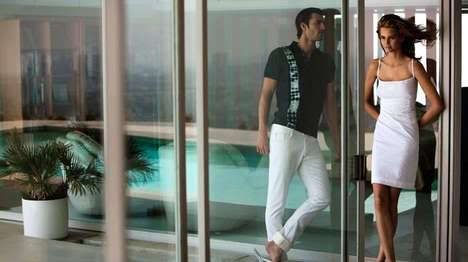 Ron Livingston, GQ, July 2008
(Mekhi Phifer was also in this shoot, but I couldn't find a good picture)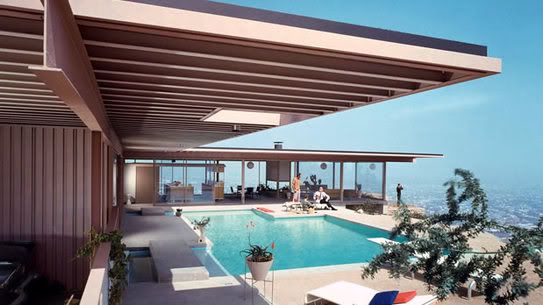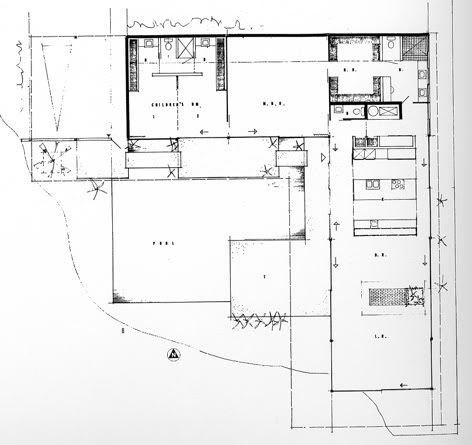 My fascination with the building began my freshman year when I chose it as the subject of my final project/presentation in my "Architecture of Los Angeles" class. As i was researching it, it turned out that my professor (James Steele) had written an
entire book
on Pierre Koenig, in conjunction with another author and Pierre Koenig himself. No pressure, right? (I got an A, though!)
It's unusual, because I'm usually not very drawn to "modern" architecture. I like more classic forms and used to have a bit of a stigma against such homes as being tacky, looking like the Brady Bunch house or a dentist's office, etc. However, I have an interest in buildings on hills and in mountains and, moreover, in buildings that appear to be dangling off cliffs. I find this expecially interesting here in earthquake territory. :)
I also appreciate when swimming pools are well incorporated into home design, which this one accomplishes beautifully. I have yet to visit it, but hopefully soon!