There's been this psychedelic resurgence in music in recent years, in particular; since Rolling Stone
announced it
, I guess it's no secret that Laurel Canyon and Topanga Canyon are "happening places" once again - and fairly big players in this musical movement, but I never thought they lost it. The best Southern California excursions take place in the canyons; the scenery, people, shopping, and music are all beautiful. To stray from this topic for a second, over the summer, my best friend and I saw Rilo Kiley perform at the Greek. Now, for a little six degrees of separation, the first opening act (
Benji Hughes
not Lavender Diamond) featured guitarist
Jonathan Wilson
, who was in a band with Benji Hughes called Muscadine. I'm not sure if that band is defunct, but Jonathan Wilson does a lot of solo stuff now. Jonathan Wilson holds these ridiculous jam sessions at his house (in L. Cyn.) with Chris Robinson which have drawn Wilco, other members of the Black Crowes, Gary Louris/
the Jayhawks
(one of my favorite bands),
Whispertown2000
(who also have connections with Blake Sennett of Rilo Kiley), 
Jonathan Rice
, and Jenny Lewis (and my aunt, but that's a story for another day).
Jenny Lewis and Jonathan Rice collaborated on a rendition of Little Boxes for Season 2 (I believe) of Weeds. They collaborated very closely on Acid Tongue/are now a couple. At last year's Topanga Days festival, Jonathan Wilson, Jonathan Rice, and Gary Louris all performed together. These are some pictures I took at Topanga Days: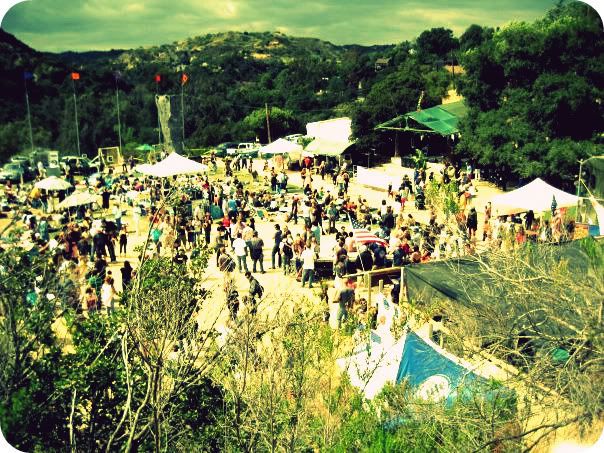 the crowd
Jonathan Wilson
Gary Louris of the Jayhawks (I was SO star-struck when I saw him!)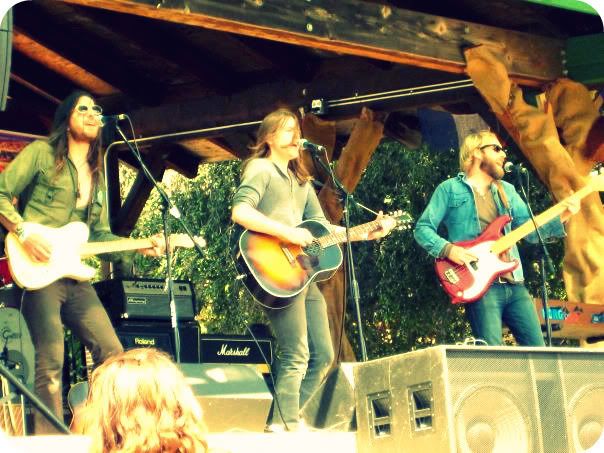 Jonathan Wilson with Jonathan Rice (I don't remember the bassist's name on the right)
All of these people are amazing, yet somewhat underrated, musicians. Anyway, here's a great Jonathan Wilson video. It's a little long, but I recommend watching the whole thing: 
I really like this video's Dionysus thing that starts around four minutes, really interesting. I definitely recommend checking out Jonathan Wilson's website, in addition to Whispertown2000 (I've been listening to their newest album Swim, which is pretty good), the 
Entrance Band
,
Golden Animals
, and 
Spindrift
. Not all from Laurel Canyon necessarily, but all good bands in the nouveau-psychedelia vein.