I was needing a little closet organizing inspiration. I'm running low on room and can't figure out what to part with. It's easier for me to keep my shoe collection in check, since I'm less likely to neglect a pair of shoes - they all get pretty good use, therefore they are all worth keeping. It's the clothes I can't get a handle on - I always think "Well, I
might
wear this someday, right?" Example: I have a shirt with the Playboy bunny on it. Tacky. I didn't even buy it. Will I ever wear it other than as pajamas? Probably not. Do I need it? No. Is it still in my closet? Sadly, yes. I need therapy.
Anyway, on to the inspiration, Part One: Shoes.
Judy Aldridge. I am extremely envious. She keeps saying on Atlantis Home that she is going to post pictures of her closet re-do... I can't wait!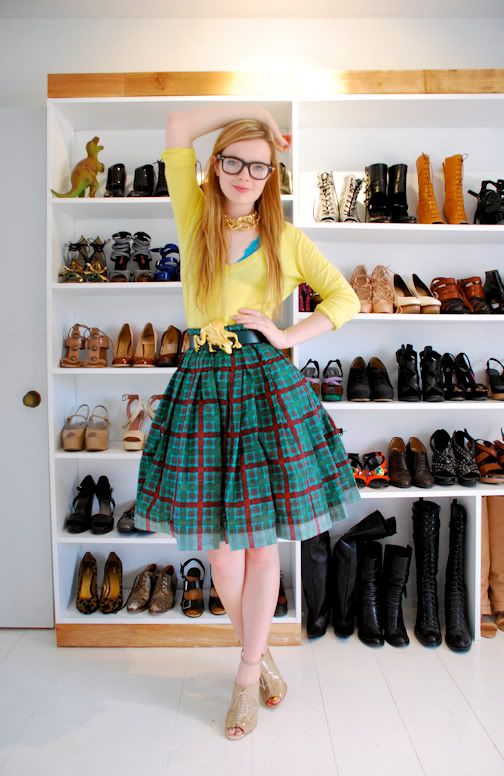 Jane...
More Jane...
...and more...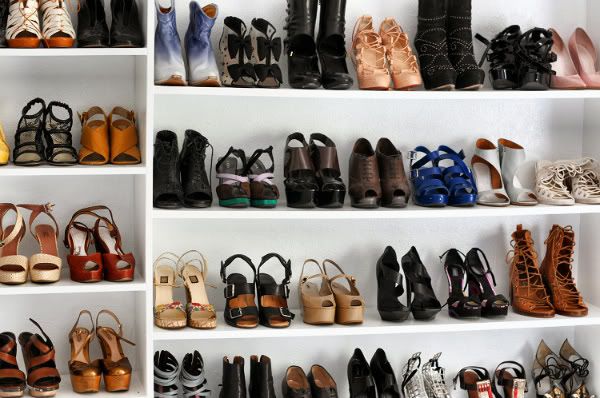 This is the ultimate shot. My desktop background, actually. So jealous.
Pretty good use of a small space.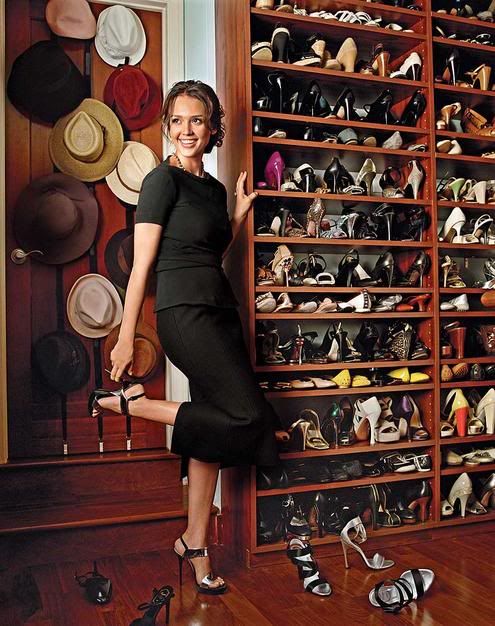 Jessica Alba's beautiful closet. She uses Tyra's tip of having one shoe facing forward and the other backward for each pair. That way you remember what the toe and the heel looks like, plus it save a little space.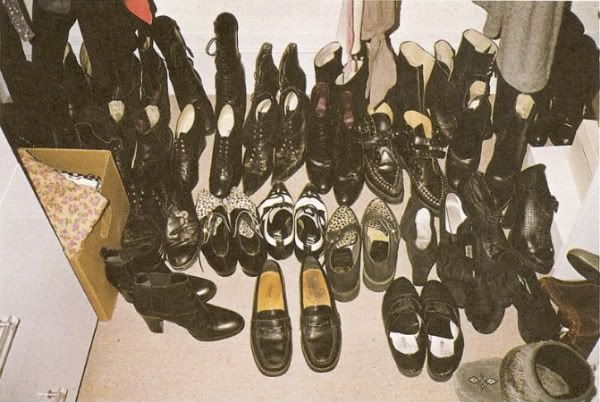 Floor space.
Good color-coding.